Planting of trees at Orwetoveni school
At the end of its performances, the theater company Dilemme sur planche of the Swiss commune Troistorrents wished to support an action, an association. Through one of its members who loves Namibia and is in contact with the school of Peri Naua, Dilemme sur planche gave a check to the association.
It was decided that part of the money would be used to plant trees in the schoolyard to provide shade for the students during outdoor activities. In October 2010, two members of the troupe accompanied by a friend went to the school for a morning to plant the trees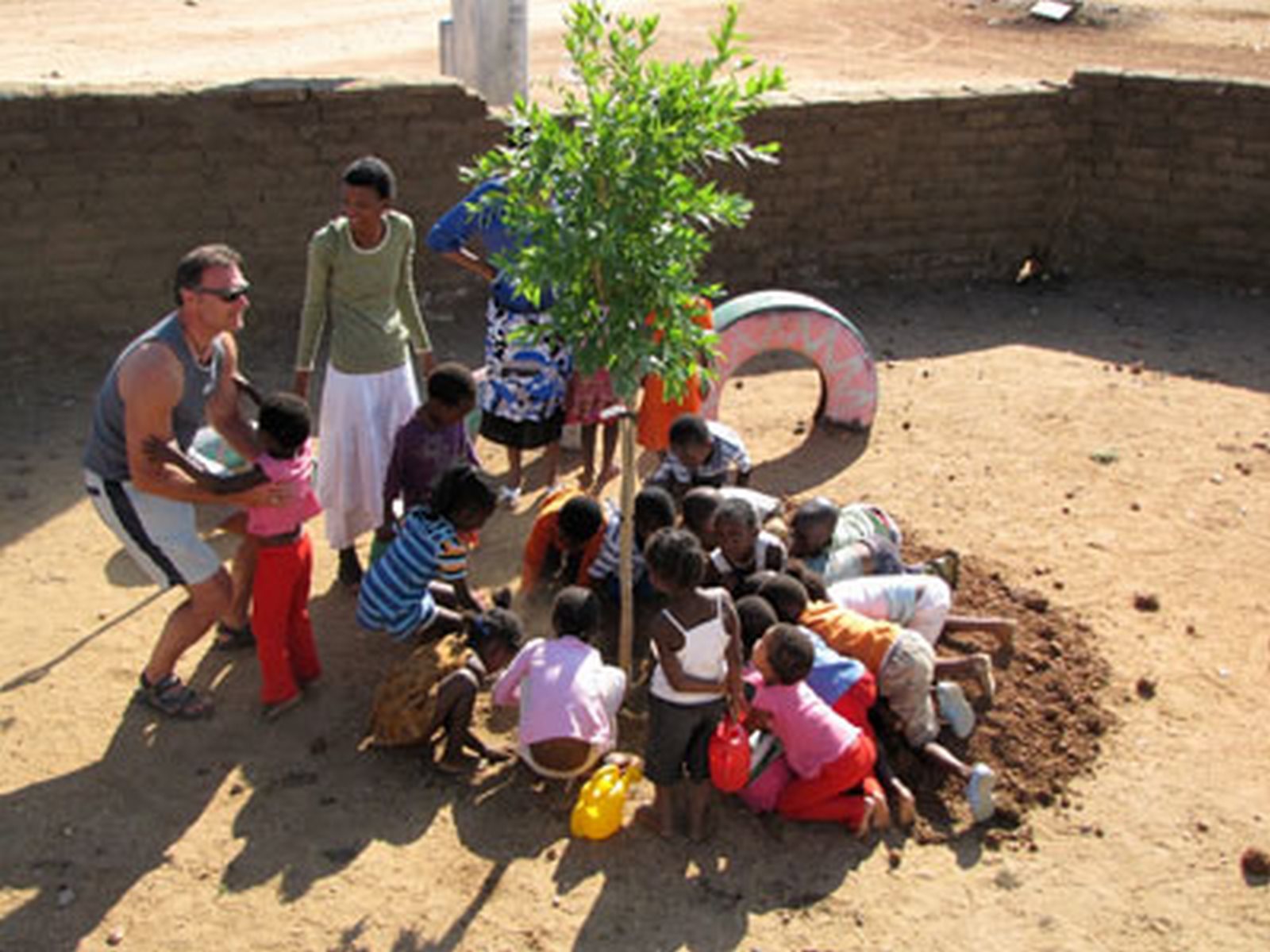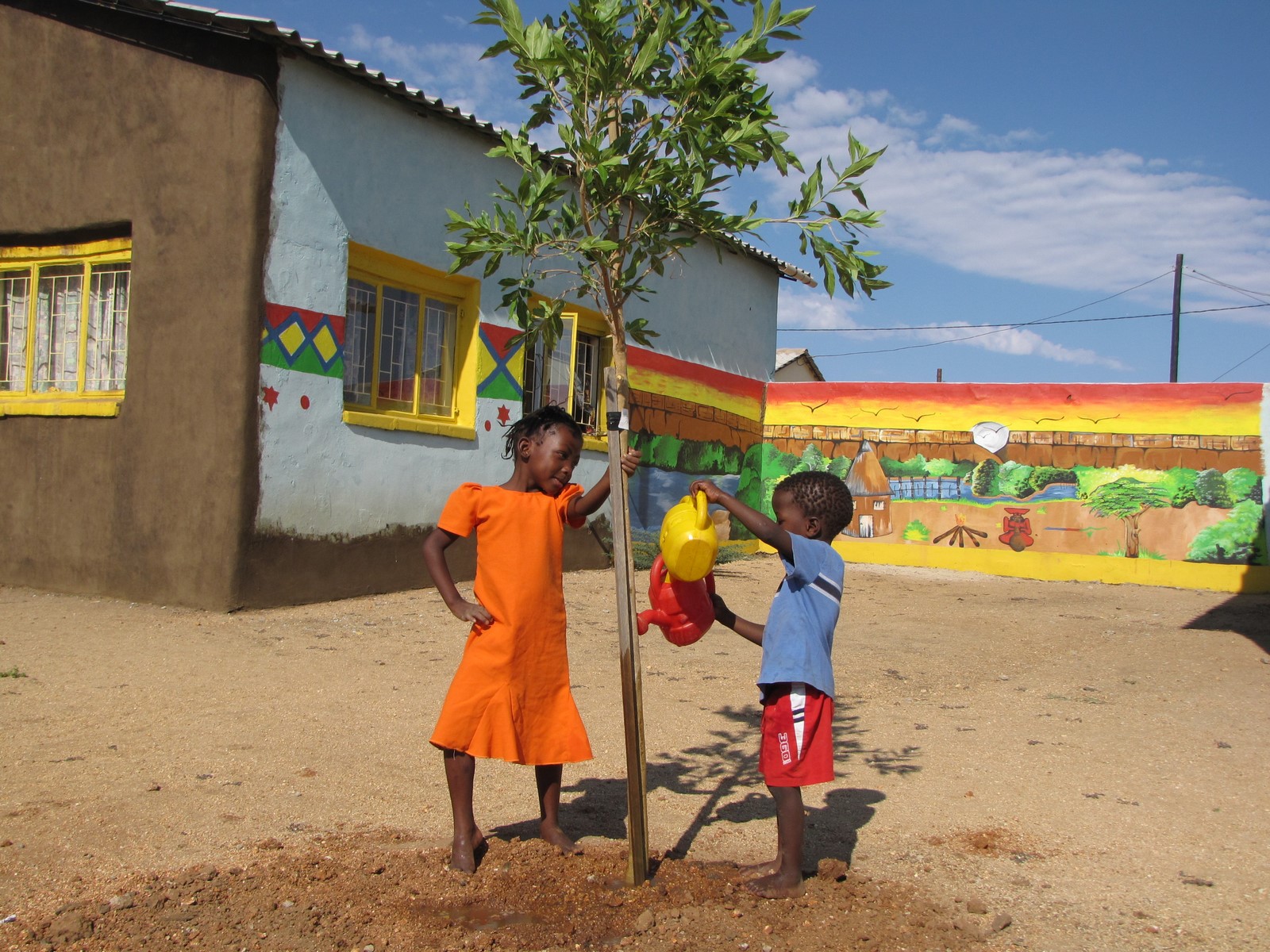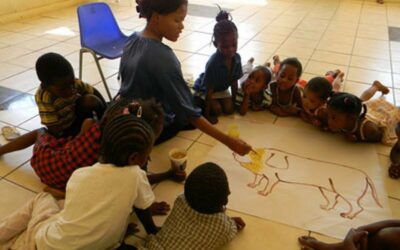 EventsBooks for children - Christian Epanya Christian Epanya, author and illustrator of children's books came to Windhoek to participate in an...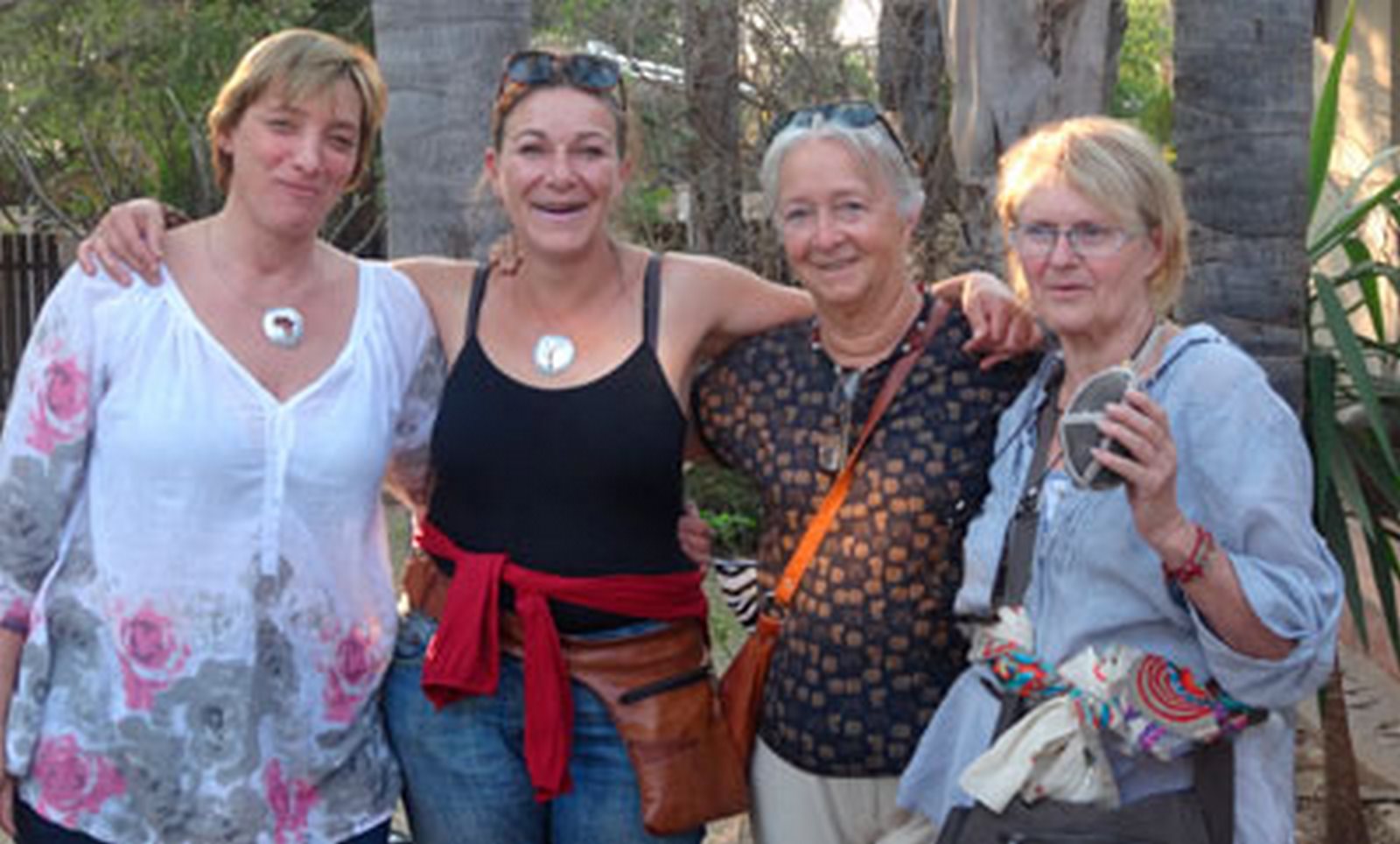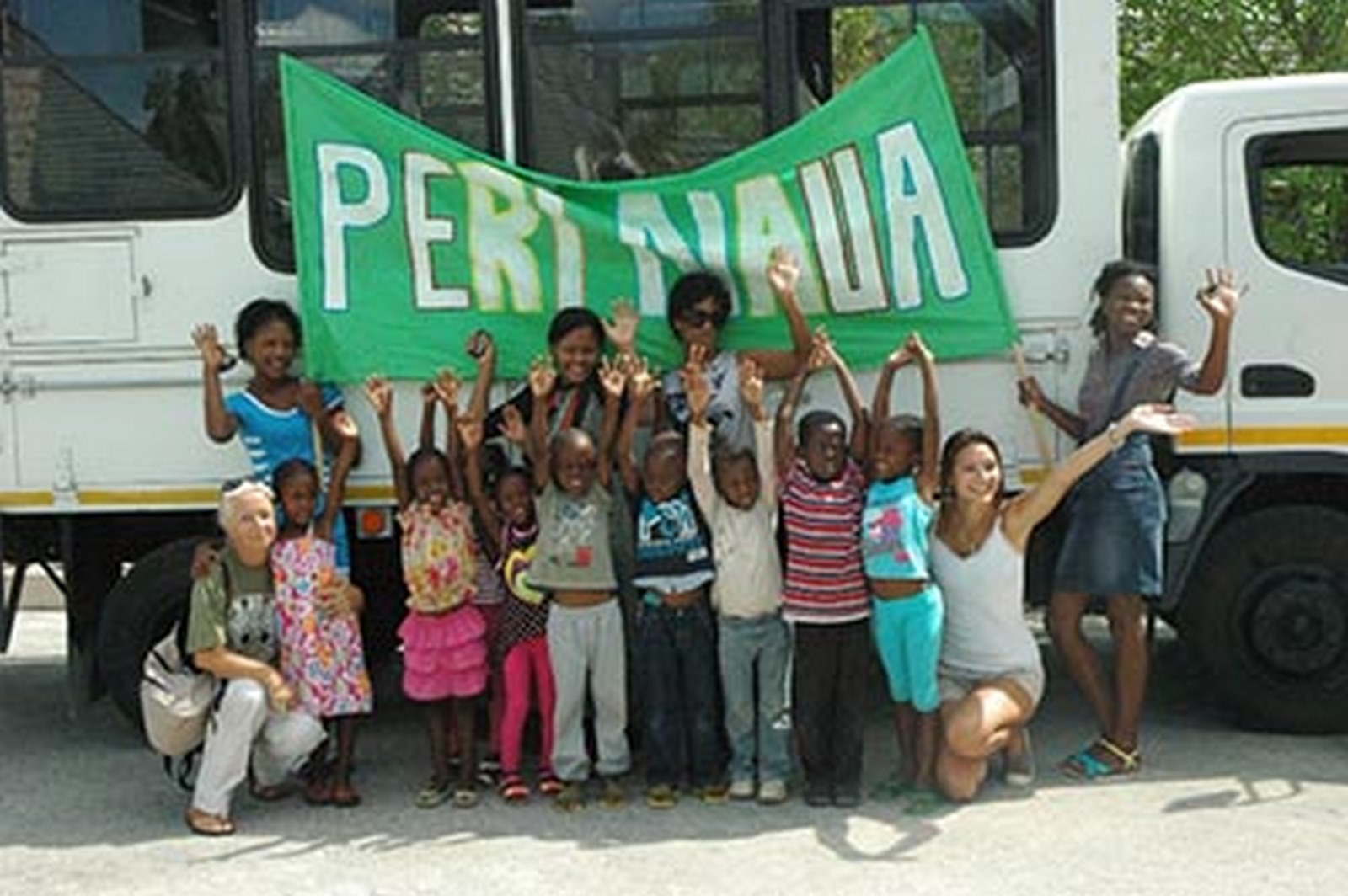 As all the persons in the organization are volunteers, they may not reply immediately, due professional reasons. However, we guarantee an answer to each and every mail. Peri Naua's Team